New BellaVista BiPaP Configuration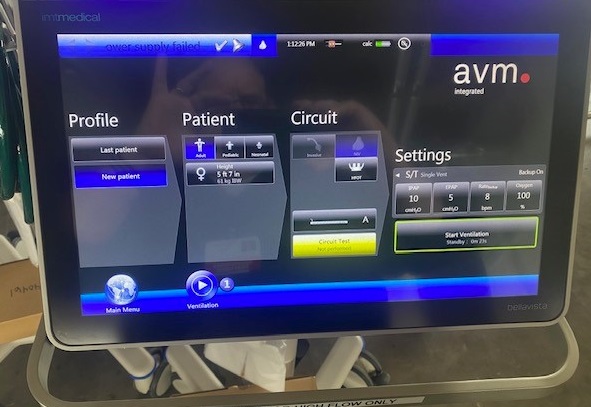 Most of you are aware that the BellaVista ventilator is capable of being used not only as a conventional ventilator, but also as a BiPAP, and High Flow Oxygen. Because of a shortage of V60s, 5 of our fleet of BellaVista ventilators have been configured to function as only as BiPAP/High Flow. These 5 machines are marked clearly on the front: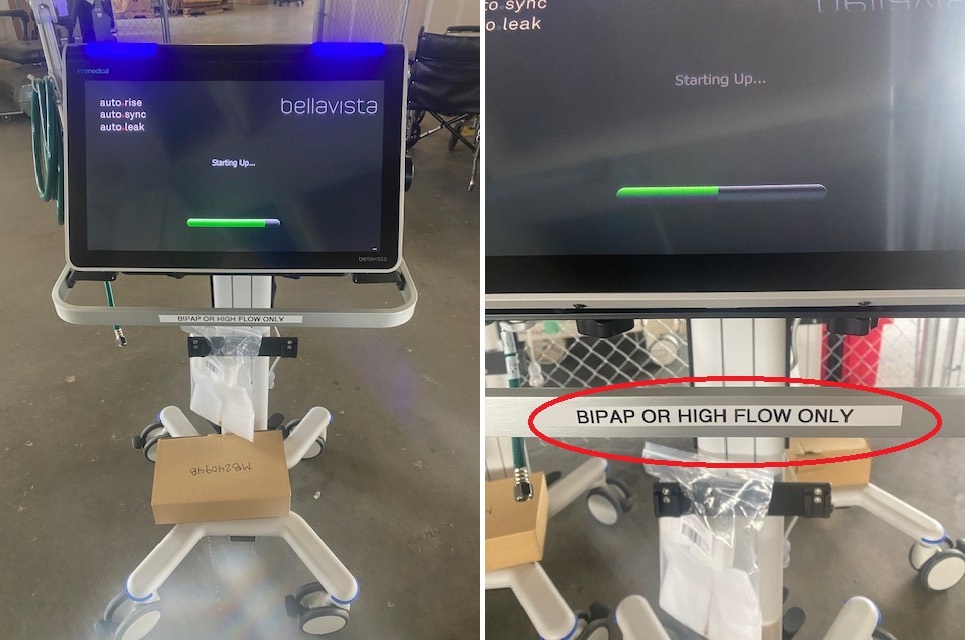 When you power on the devices, you will notice that they are configured for: Adult, Mask (see pic), single limb circuit. Default settings: 10/5 100%, back-up rate of 8. Of course these settings can be changed to match the doctor's order or your preference.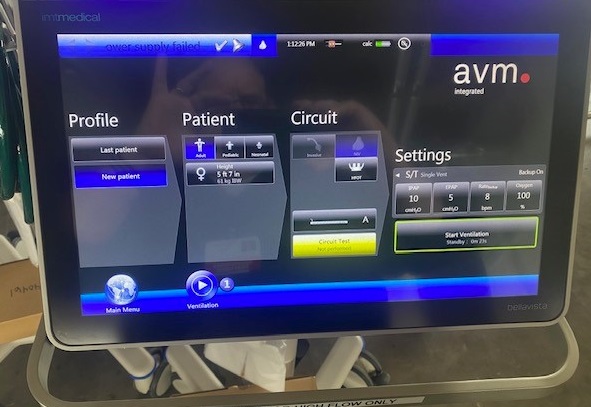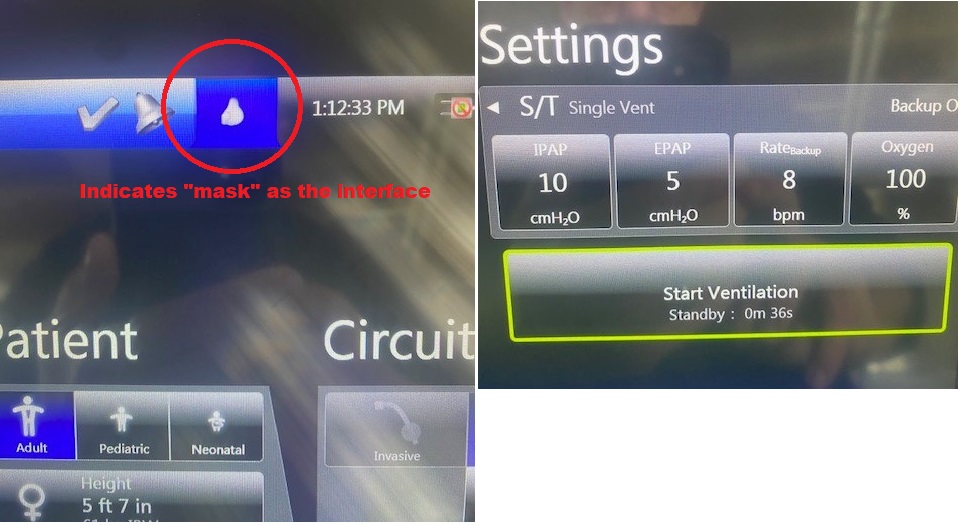 When these are set-up initially, a circuit test will need to be performed. Use the standard Bipap mask in the appropriate size.
Video showing you how to set-up this unit here
Please use the comment section for questions and suggestions.
---
---